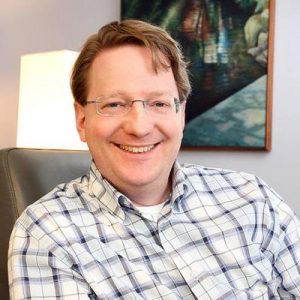 Dr. Spector is a nationally recognized expert in digital addiction.  Since 2009, Dr. Spector has specialized in the treatment of compulsive tech use in his Maryland based private practice. His work has been recognized via media appearances on Good Morning America, Matter of Fact with Soledad O'Brien, NPR's the Diane Rehm show, as well as Channel 4 and Channel 5 local News.  He is a sought after speaker and presenter at national conferences focusing on innovative and ground breaking treatments for addiction and mental health as it relates to digital media.  He has consulted with or been highlighted in numerous articles about digital wellness including the Washington Post, the New York Times, Voice of America, The Baltimore Sun, Scholastic Magazine, rewire.org, and Bethesda Magazine.  He resides in Washington DC with his wife, 2 kids and 2 fish tanks.
He has extensive experience helping clients with:
ADHD (Attention Deficit/Hyperactivity Disorder)
Learning Disabilities
Autism and Asperger's Disorder
Anxiety and Depression
Social skills deficits
Low self-esteem
Executive functioning deficits
Poor motivation
Dr. Spector has a comprehensive knowledge of video games, computer games, and the Internet. He has helped many clients change how they use technology, so that they can lead more productive, balanced lives.
Dr. Spector uses an integrative approach that employs empirically-validated techniques and treatments from multiple theoretical orientations. While there are many approaches to psychotherapy, no single one has a monopoly on the truth about how best to understand and help people. A fundamental cornerstone in Dr. Spector's approach to therapy is the formation of a collaborative relationship where the client and therapist work together as a team to evaluate problems and to develop and implement strategies and solutions. This approach is both optimistic and pragmatic, focusing on attainable solutions and using the client's strengths to create real and lasting change.
Through psychotherapy, clients identify and remove psychological barriers that are keeping them from accomplishing their goals and develop strategies and skills to ensure their success.